Welcome Our New Massage Therapist!
Welcome Our New Massage Therapist!

Massage Therapist, Rehab Technician
Renee Padilla
Renee attended Cortiva in 2017 and enjoys being a massage therapist, it gives her many opportunities to relieve and enhance the lives of her patients, free from pain and discomfort. She is versed in all types of massages including sports, prenatal, swedish and chair massage.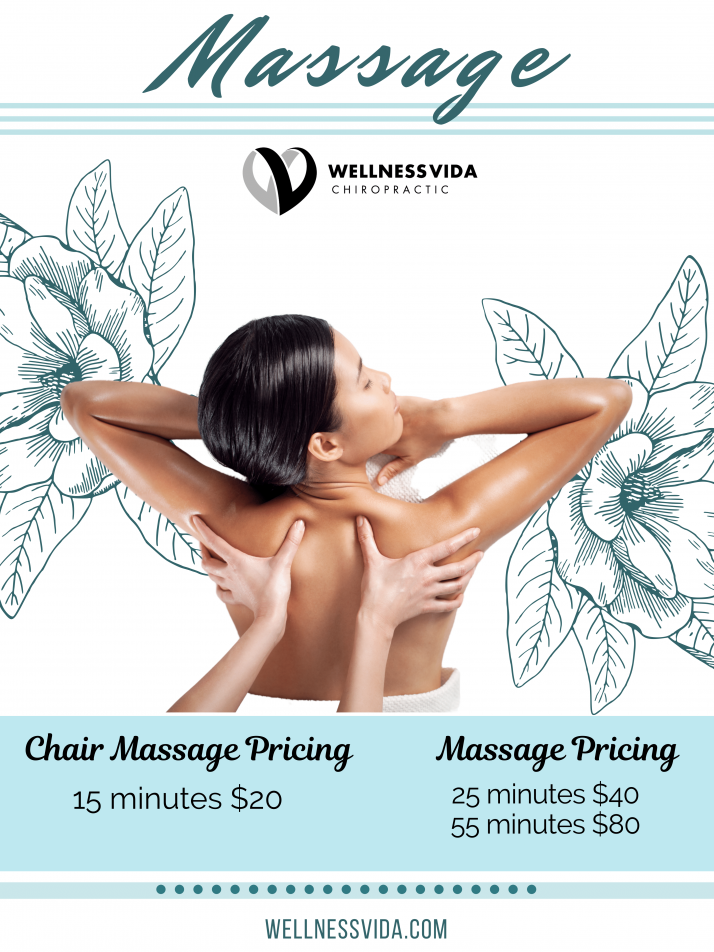 Our community is GROWING:
We have many events happening at Wellness Vida that we would love to see you at. We encourage all of our patients to get exercise. We go hiking every 2nd and 4th Saturday of the month at various locations around Dallas.
Join our facebook Group: Wellify Dallas. We post on the latest health education and news. We talk about healthy food, exercise, makeup, and what's trending!
OFFICE HOURS
---
Monday
10:00am - 6:30pm
---
Tuesday
10:00am - 6:30pm
---
Wednesday
9:00am - 5:00pm
---
Thursday
10:00am - 6:30pm
---
Friday
8:30am - 3:00pm
---
Saturday
Closed