It's time to get the results you deserve in Dallas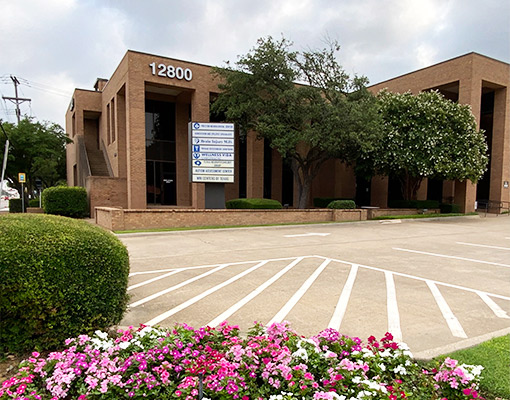 CHIROPRACTOR Dallas TX
Located in the heart of North Dallas (Preston and I-635), we are patient-centered wellness group that focuses on alleviating tough symptoms with the goal of creating long-term health. Our Dallas Chiropractors take the time to find the right approach for your unique health needs and work along with your healthcare providers. We combine chiropractic care, massage therapy, rehab and nutrition to attain optimal health. We also help with accident injury cases. Within this website you will find information on the services we offer, some of the conditions we treat, resources and much more.
Welcome to Wellness Vida Center –
a natural approach to your health
Chiropractor for Dallas, Addison, Richardson and surrounding communities – Hablamos Español
Thank you for visiting our site. I am Dr. Evelia Aragon, the founder of Wellness Vida Center. I am a Dallas native and love to take care of the Dallas community. I am a big proponent of a healthy lifestyle through chiropractic, fitness and nutrition. My mission is to motivate people to be pro-active and take control of their health. I am devoted to providing exceptional care and helping you achieve a pain-free quality life.
I look forward in becoming a partner in your health.
Evelia Aragon DC Doctor of Chiropractic
HOW CHIROPRACTIC CARE AT Wellness Vida Center BENEFITS YOUR HEALTH
Chiropractic care is ideal for people experiencing chronic pain or those that suffered an injury. Chiropractic care can benefit a wide variety of issues. People that are thought of as "healthy" can still find the benefits of chiropractic care with regular visits. Life takes a toll on all of our bodies. Day to day activities put more stress on the body than one knows. Following a personalized adjustment plan at Wellness Vida Center will help your body operate at its highest efficiency.
Frequent chiropractic adjustments will benefit anyone. Chiropractic care ensures the body is aligned and allows the nervous system to function at its highest capacity. A properly functioning nervous system promotes faster healing and allows you to continue living an active, healthy life. The spine is home to a tunnel of messages. The brain uses the spinal column to share these messages with the rest of the body. It is essential to have a properly aligned spine in order for these messages to be sent efficiently. Wellness Vida Center will make sure you are at optimal health through regular chiropractic care.



chiropractic care may help
SCIENCE BEHIND CHIROPRACTIC CARE
Chiropractic care allows joints to move more freely and is able to reduce pain in musculoskeletal structures throughout the body. Ligaments, joints, muscles, joint capsules and myofascial tissues are all included in the musculoskeletal system. The suppressing of the fight or flight system along with the stimulation of the rest and repair system are used to help benefit the autonomic nervous system.
These systems are benefited through the adjustments a chiropractor makes. Adjustments affect the joint capsules and a mechanism that is able to sense where one is in a space. The tissues around the joint and the receptors that offer information about mechanical changes in the body are also affected in the process.
Although this can be complex to understand, it explains why patients see an improvement in more than just musculoskeletal conditions. This can also help explain why people that do not experience pain still report an overall health benefit from chiropractic care.
WHAT IS CHIROPRACTIC CARE?
Chiropractic is a healthcare profession that works with the neuromusculoskeletal system. Chiropractors are capable of helping and preventing conditions within the nerves, bones and muscles. Chiropractors are able to treat specific injuries and conditions but their top goal is to ensure there is no nerve interference which allows the human body to embark on its own healing process. Chiropractic care does not require drugs or invasive techniques.
Every patient at Wellness Vida Center must go through an extensive consultation that addresses both their concerns and their medical history. Your Dallas chiropractor will make a diagnosis along with a personalized, effective treatment plan to restore your nervous system. Some patients do require another healthcare professional and your chiropractor will recommend the appropriate options.
Although there have been many advances in the chiropractic world, joint and spinal adjustments are still the most effective way of treating patients. Nutrition, diet, exercise and lifestyle analysis are other methods used to help assist the physical manipulations.