Chiropractor
Iohann González D.C.
Dr. Gonzalez is originally from Cali, Colombia, and moved to New Jersey at the age of 9. He attended Logan College of Chiropractic in St. Louis, Missouri, and since graduating he has practiced in Peru, Iowa, and Arizona. He has been practicing in the Dallas area for 20 years and has treated professional athletes and many local chiropractors. His adjusting technique has drawn people from all over Dallas, Plano, Richardson, and Carrolton areas.
He enjoys music and stays active playing tennis and volleyball. He loves to cook and spend time with his kids outdoors.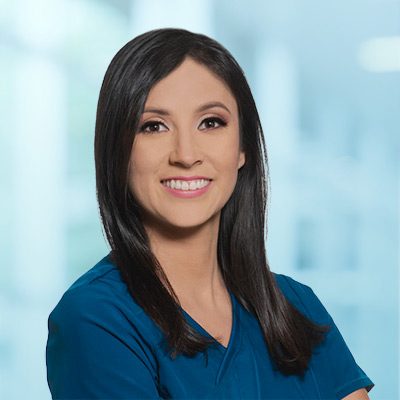 Practice Director
Evelia Aragon D.C.
Dr. Aragon's first exposure to chiropractic was through an injury she acquired while training for a marathon. She was impressed on how efficiently she recovered and learned that chiropractic was more than just pain relief but about optimizing her health. It was an introduction to a better quality of life. Soon after, she attended Parker University where she received her Doctor of Chiropractic degree.
Dr. Aragon was a national boxing champion and a 5 time Dallas Golden Gloves champion in Dallas. She likes to take spin class and enjoys spending time at the park with her husband, her 2 daughters and her golden doodle. Visit Wellness Vida Center today.
Chiropractor
Kayla Dozier D.C.
Dr. Kayla is an Atlanta native and a graduate from Logan College of Chiropractic in St. Louis, Missouri. She has worked in the sports industry as an Athletic Trainer for the last 8 years and is passionate about providing holistic healthcare to the Dallas area. Dr. Kayla is trained in various sports, prenatal, and pediatric techniques including A.R.T, Trigenics and Webster Technique.
Dr. Kayla played Division-II college basketball at the University of Charleston and was an NCAA Academic Scholar.
Massage Therapist, Rehab Technician
Renee Padilla
Renee attended Cortiva in 2017 and enjoys being a massage therapist, it gives her many opportunities to relieve and enhance the lives of her patients, free from pain and discomfort. She is versed in all types of massages including sports, prenatal, swedish and chair massage.
Practice Manager
Jackie Najera
Jackie loves to help people and is passionate about health and wellness! After having an immediate family member get life-changing results from chiropractic she learned that it was so much more! She was born and raised in Kansas, and moved to Denver and now lives here in Dallas!
OFFICE HOURS
---
Monday
10:00am - 6:30pm
---
Tuesday
10:00am - 6:30pm
---
Wednesday
9:00am - 5:00pm
---
Thursday
10:00am - 6:30pm
---
Friday
8:30am - 3:00pm
---
Saturday
Closed